Environmental protection of the planet is a major issue today. Plastic is a real source of pollution. Used in the manufacture of our products, we must find the best solutions to limit plastic waste by continuing our already well-controlled recycling process.
SES-QUICK BIO: the first biodegradable cable tie on the market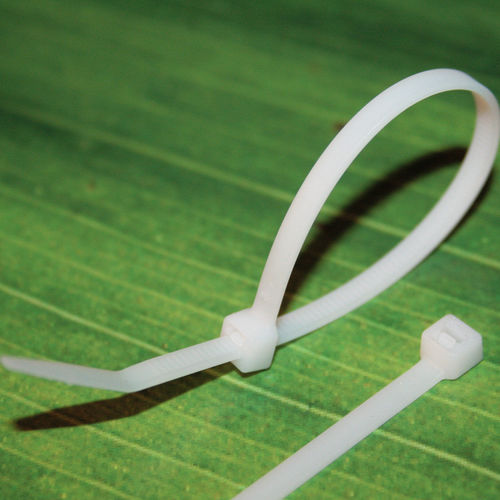 As part of our sustainable development approach, we have created a range of biodegradable polyester cable ties for temporary installations such as pre-assembly operations, maintenance work, construction sites and one-off events.
The SES-QUICK BIO cable tie, although biodegradable, has all the qualities of a classic cable tie. It is ideal for holding and fixing cables and cable bundles.
Halogen-free, these cable ties can withstand temperatures from -20°C to +70°C and are as strong as conventional cable ties.
Gradual degradation
SES-QUICK BIO biodegradable cable ties break down gradually under the action of UV light, heat, moisture and micro-organisms. The decomposition time is at least 2 years and varies depending on the environment in which the installation is located. After this time, the cable ties break down and biodegrade.
Storage
Because they are biodegradable, it is advisable to store SES-QUICK BIO cable ties away from:
humidity
heat (storage at a temperature below 25°C)
Light
A new use for SES-QUICK BIO cable ties among many possibilities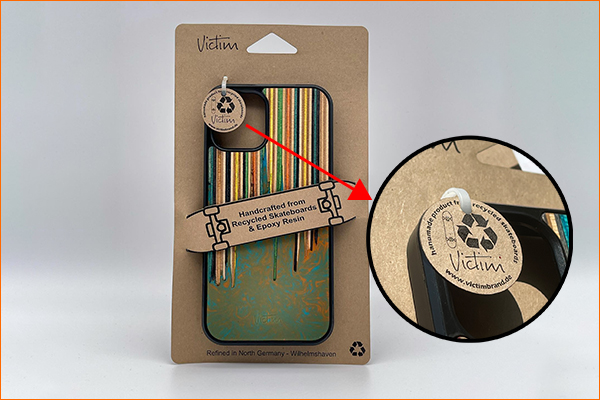 The German eco-responsible company VICTIM BRAND, which specialises in recycling skateboards into jewellery, accessories and phone covers, is using SES-QUICK BIO cable ties in a new way.
As part of its sustainable development approach, the company is integrating cable ties into the design of its packaging. This is an active way of helping to protect the planet by offering 100% biodegradable packaging.
Do something for the planet, adopt SES-QUICK BIO.
Click here to discover the SES-QUICK BIO cable ties range
---
Do you have a question? Do you have a project?
A specific request?

---
Find us on social networks: