A true jewel in the crown of Saint-Louis' industrial heritage, located on the rue du Rhône in Saint-Louis, this imposing 9847 m2 building is coming to an end. This place, full of industrial history, has been home to SES-STERLING since 1987. We invite you to attend the last tour of honour of this building before its demolition.
A factory steeped in history
Built in 1927, this majestic building has seen a number of companies with different vocations.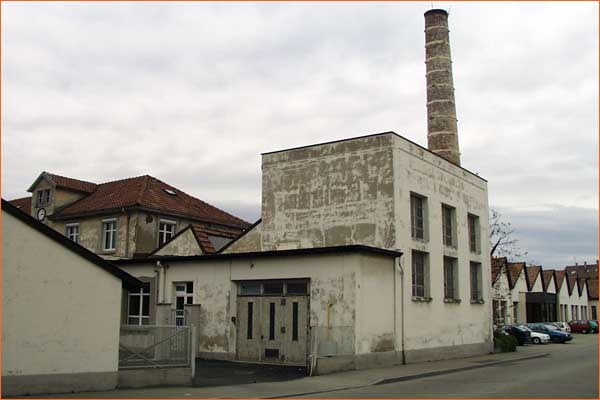 1931 : ELASTIC SA a ribbon industry producing fabrics and elastic ribbons for the textile industry, took over the premises. It will house up to 280 employees. In order to meet the growing demand, the factory was extended in 1955.
1976 : Having become the secondary factory of Elastelle-Tissel in the Haute-Loire, the Saint-Louis Elastic Processes closed its doors on 4 January 1977 following the takeover by the multinational Gold-Zack.
The roller shutter manufacturer BUBENDORFF subsequently moved into the premises.
1987 : SES-STERLING SA took over the premises in order to manufacture cable identification systems until its move to the Hésingue site in 2021.
An architectural visit
On Saturday 2 October 2021, as part of the World Architecture Days, a visit to the site was organised by the FORCOPAR association. The curious and architecture lovers were able to discover the historical beauty of this building during a guided tour.
Pictures are worth 1000 words when talking about architecture. We will let you appreciate the architectural uniqueness of the place in pictures.
Goodbye "ELASTIC".