We have been at your side for more than 90 years for your projects.
Over the years, we have improved the quality of our products to meet your expectations.
Our ranges of grommets products meet your requirements, whether in terms of safety, efficiency or ease of use.
Discover our range of grommets products.
HELAVIA® grommets: your all-rounder.
The preferred choice of industry professionals.
Made of polychloroprene rubber, the HELAVIA® range of grommets offers you :
optimum safety: shock, vibration and abrasion resistance,
Outstanding adaptability: exceptional elasticity and a wide range of sizes.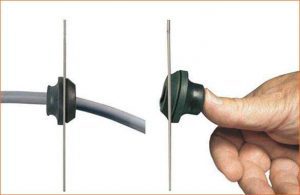 Discover our wide range of HELAVIA® models.
There's sure to be a grommet that suits your needs.
NEW :
HELAVIA® DA : new sizes available
HELAVIA® DG : new colour available
PLIOPRENE TPE grommets: the advantages of halogen-free.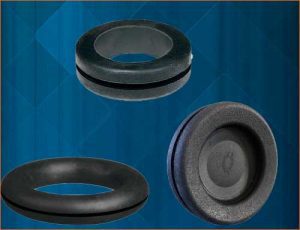 Made of a very flexible, rubber-like material, our PLIOPRENE TPE range of grommets is
a halogen-free alternative to our HELAVIA® range.
Fearing neither UV nor ozone, it withstands the impact of low and high temperatures which can vary between -50°C and 125°C.


Discover the range of PLIOPRENE TPE grommets
PLIO® grommets: quality, price and aesthetics.
With a more elegant and streamlined finish than traditional grommets styles, our PVC grommets styles blend into the decor while standing out with their smooth, shiny appearance. The PLIO® range is acid and ozone resistant.
Our PLIO® grommets range will satisfy you with quality and price.
Discover the entire range of PLIO® grommets products.
Do you have a particular installation project?
Do you need a particular size, function or shape?