Our range of fixing accessories for cables is being extended with the
PLIOCATCH 1U-W and 2U-W.
PLIOCATCH U-W, the range that fits into racks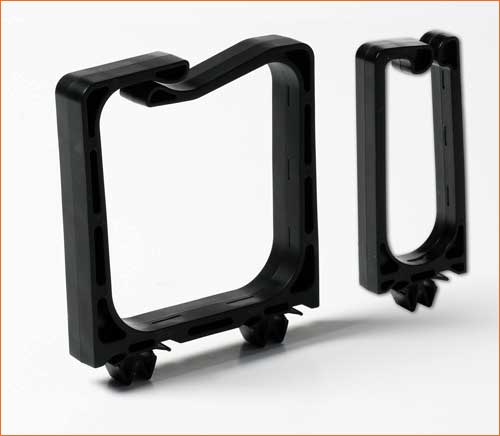 Developed to meet the needs of the computer and telecommunication network market, these new PLIOCATCH fixing accessories are quickly fixed on the racks.
Its cable guide rings meet the standards of 19-inch racks and are suitable for 1U and 2U strips.
THE INNOVATION OF THE CLIP W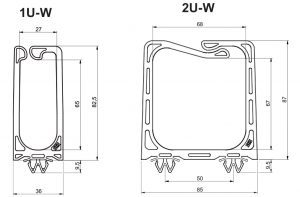 Just like the PLIOCATCH GA-W, the PLIOCATCH 1U-W and 2U-W cable guides facilitate the engagement and removal of cables, whether frontal or lateral, while maintaining an excellent grip.
The innovative W-clip provides a quick and secure attachment. It fits both 1U and 2U strips and can also be mounted on other uprights and profiles with square holes. (holes from 11x11mm to 13x13mm with a sheet thickness of max. 1.7mm).
Available in black, it is the ideal cable fixing accessory for all your racks.

Feel like going further?
Couple that with our various cable identification solutions  for clean and tidy racks.