If you are looking for a tough, durable, multi-application sleeving, the PLIOSIL sleeving range is for you.
Did you know that SES-STERLING is the first manufacturer of thermoplastic braided sleeving ?
It is all our know-how that we put at your service.
Widely used in the industrial field and in moving machines, this sleeving will protect your cables in a wide variety of applications.
conditions. The PLIOSIL sleeving has the particularity of extending to adapt to movements.
The meticulous choice of different manufacturing materials gives it various properties for specific applications.
PLIOSIL-PET sleeving: the expandable insulating sleeve
Above all economical in terms of its price-performance ratio, this braided sleeving is halogen-free for optimum safety.
It allows you to insulate your cables in various environments where temperatures can vary between -50°C and + 130°C.
Very flexible, it can adapt to movements.
Also used in the railway field, the PLIOSIL PET sleeving complies with the EN45545 standard.
Different sizes and qualities are available according to your needs.
Discover our PLIOSIL PET range…
Different packaging are available:
Dispenser box small length : 10 m
Dispenser box per 25 m, 50 m or 100 m
In rolls or industrial reels of 50 m, 100 m, 150 m, 200 m, 300 m, 400 m or 1000 m long.
This sleeving is also available in polyamide (PA) and PET-V0.
You also have the possibility to obtain a cut in sleeves of personalized size on simple request.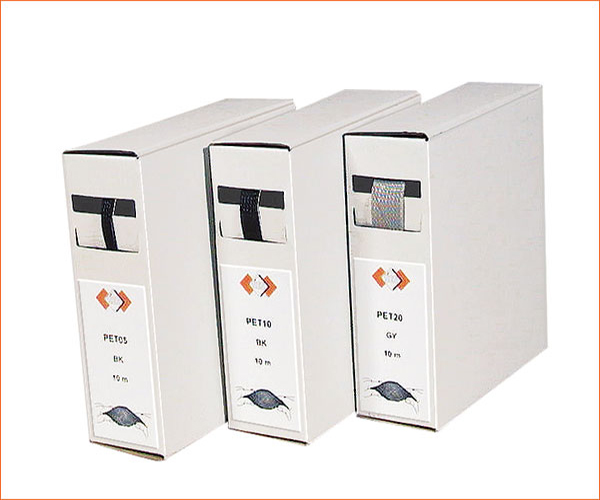 Precise and easy hot cutting :
In order to make the cutting of the sleeving even easier, we recommend the use of our hot cutting machines. Thanks to their heating wires, they are especially suitable for the precise and cleaner cutting of PLIOSIL PET sleeving.
They can be fixed or portable:
Bench-top unit (fixed): PLIOCUT-A , HSG
Handheld device: FILICUT, HSG 0
Discover our hot cutting machines…
PLIOSIL SLEEVING high temperature: the strength of fibreglass
PLIOSIL HT braided sleeving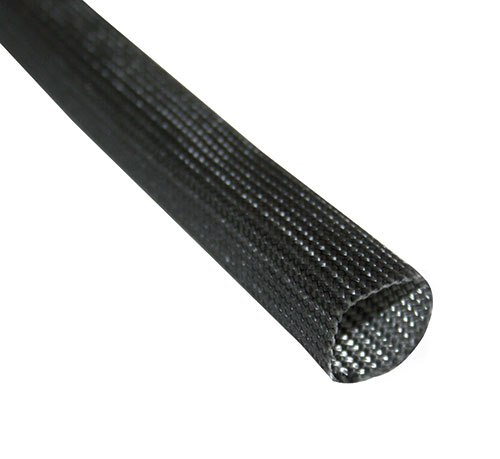 This PLIOSIL HT range benefits from the advantages of fibreglass. It resists to higher temperatures up to +250°C. It is recommended for use in the fields of mechanics and thermics, motors, transformers, heating appliances, etc…
Discover the range of PLIOSIL HT sleeving…
PLIOSIL HT-P sleeving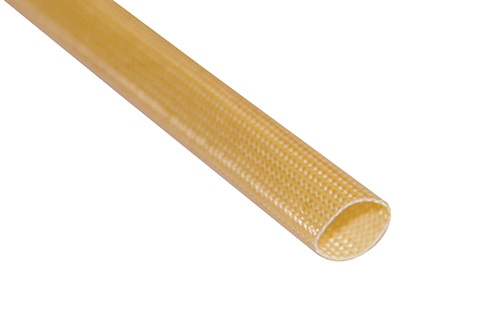 PLIOSIL HT-P (glass fibre with polyurethane coating) has a higher breakdown voltage and a good chemical resistance to oils and oil derivatives. It is recommended for the protection of cables in the fields of rotating machines and transformer chokes.
Discover the PLIOSIL HT-P sleeving …
PLIOSIL HT-S sleeving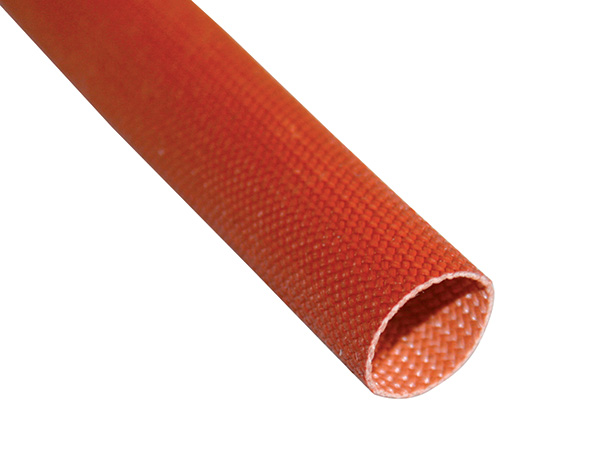 The PLIOSIL HT-S (glass fibre with silicone coating), although it is not stretchable by using silicone, has good thermal and electrical resistance. The use of this sleeving is recommended in the fields of household appliances, lighting, heating appliances…
To complete your use of PLIOSIL HT sleeving we advise you to use :
PLIOSIL EMI: Braided sleeving for electromagnetic protection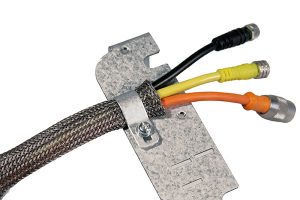 This sleeving is made of PET and copper and protects the connections between the sensitive elements from electromagnetic interference.
Its composition makes it lighter than other metal sleevings for optimal ease of use.
It is packaged in 5 m or in rolls of 25 m and 50 m.
Discover the EMI expandable shielding sleeving …
Our varied and complete range of PLIOSIL sleeving can meet all your cable protection needs.
Have you found yours?
---
Want to know more?
A demonstration?
A specific request?

---
Find us on social networks: