The professionalism of our employees is one of SES-STERLING's main strengths. In our field of activity, some of our employees may be exposed to professional risks. SES-STERLING is committed to taking all necessary measures to eliminate or limit these risks. Whether in the workshops or in the offices, each employee must work in a safe and ergonomic environment.
Our QHSE (Quality-Hygiene-Safety-Environment) department is in charge of preserving health and safety in the company. It works daily to implement actions aimed at improving these two essential points. Here is a sample of the actions implemented for safety:
An assessment of professional risks grouped together in a single document.


The application of 9 principles of safety prevention with, for example :
– the replacement of substances classified as dangerous by less dangerous ones,
– the modernisation of processes to improve the ergonomics of workstations,
– the search for collective prevention in order to eliminate or limit risks at source,
– the installation of adapted and easy-to-wear PPE (Personal Protective Equipment).


SST (First aid at work) training: a large part of the staff benefits from this training in order to be able to look after each other.


The provision of fully automatic defibrillators at our Hésingue and Lauw sites.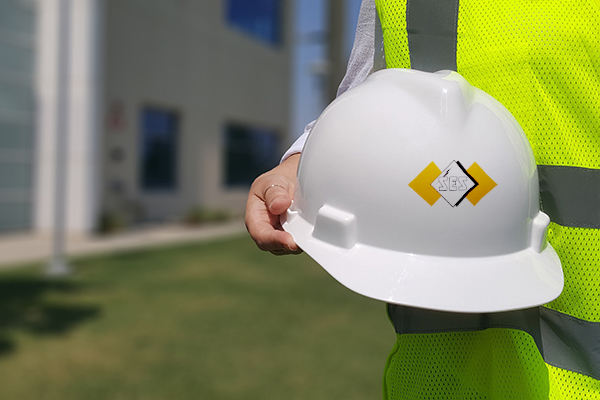 A study is also underway on specific risk positions with a view to implementing a specific safety training policy adapted to these particular positions.
The environment of each workstation is adapted to make the work of each employee as painless as possible. The company uses its own furniture to make each workstation as ergonomic as possible.
Because health and safety in the workplace are essential, we are committed every day to the well-being of everyone.