Cable identification is an important step in the process in any professional electrical installation.
The smaller the cables, the harder it is to spot them. The marking solutions on the market are often unsuitable for single-core or small cross-section cables.
To solve this problem, our range of marking label is evolving.
We offer you a customised marking solution for all your single-conductor or fibre optic cables: the LF0 laser printable marking label.
LF0 marking label: the smallest in the range.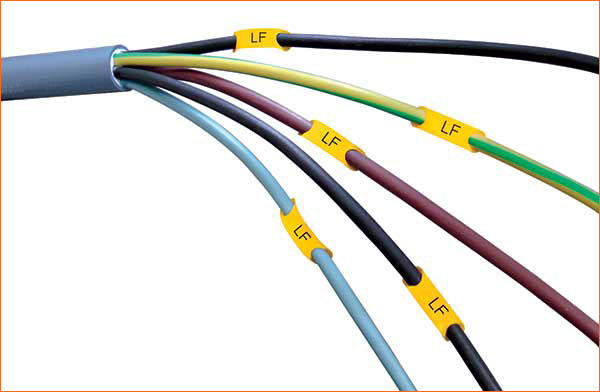 Suitable for marking cables with a cross-section of 0.25 to 0.75 mm², this marking label is the smallest in the LF range. It is ideal for marking small diameter cables in the most complex installations. Made of PET, it is weatherproof and can withstand temperatures ranging from -40°C to +125°C.
The label is also halogen-free, which makes it a key safety feature for your installations.
Click here to consult the characteristics…
Customise your identification
Each installation is unique and it is important that it is done correctly.
With our range of LF labels, you can customize the marking to your liking using a conventional laser printer.
To help you with your printing, you can download our PLIOMARK-PRINT printing software free of charge…
It is the ideal software to quickly customize your marking.
Easy assembly: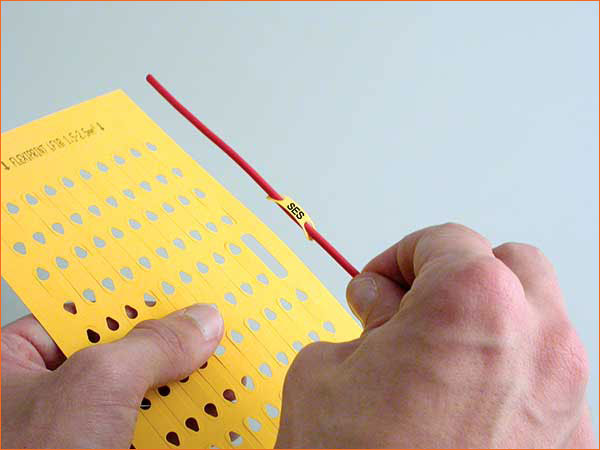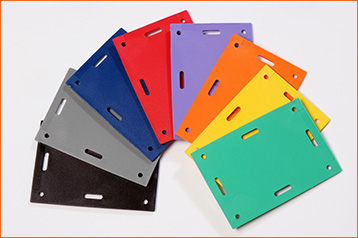 To complete your identification, think about the CH-M plates.
These carriers are ideal for marking cables, conduits and poles, both outdoors and underground, particularly in the field of telecommunications.
---
Want to know more?
A demonstration?
A specific request?

---
Find us on social networks: