Cable tracing is an essential part of any project. An installation with clearly identified cables ensures a clean and fast organisation and maintenance.
Whether in the aeronautics sector, data centers or the industrial world, a good identification is one of the keys to the good functioning of an electrical installation. A quality identification must be also visible but discreet, easy to install and resistant over time.
For more than 90 years, we have been constantly developing ever more innovative cable marking and identification solutions.
With our HELAVIA® LASER and SILAVIA LASER marker sleeves, we offer a durable solution that stands the test of time, thanks in particular to the use of LASER engraving technology, which guarantees legibility and durability of the marking.
MARKER SLEEVES: HELAVIA® LASER
By choosing our new HELAVIA® LASER marker sleeve, opt for an aesthetic, discreet and durable marking.
An esthetic marking:
Available in 7 colours, the HELAVIA® LASER marker sleeve allows you to efficiently identify your cables in an organised and aesthetic way.
Discreet and durable marking:
Thanks to its thin wall, the HELAVIA® LASER marker sleeve is discreet, space-saving and remains attached to the cable in all circumstances.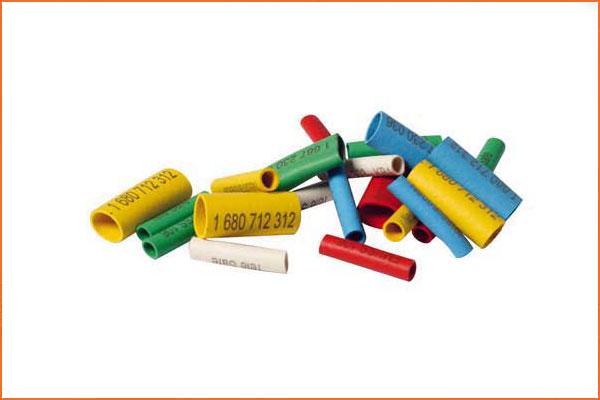 An indelible marking thanks to the power of LASER:
Engraved with LASER, the HELAVIA® LASER marking sleeve guarantees indelible and above all tamper-proof marking.
LASER marking will remain engraved forever.
A resistant and safe marking:
Made with a specific recipe of polychloroprene rubber, our HELAVIA® LASER marking sleeve is abrasion, ozone and fire resistant (self-extinguishing V0 according to UL94 standard).
MARKER SLEEVES: SILAVIA LASER
The main difference between HELAVIA® and SILAVIA LASER is the use of silicone rubber in its composition. The SILAVIA LASER sleeve has all the resistance advantages of silicone.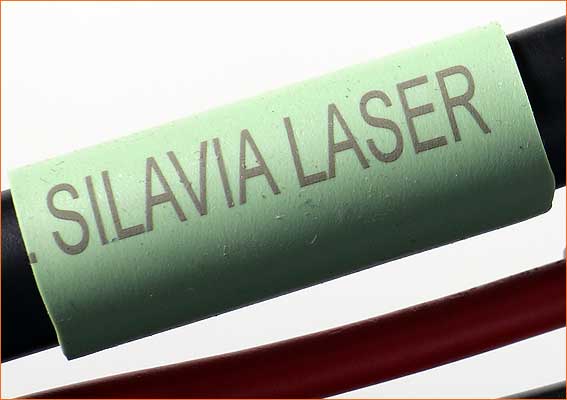 A more resistant marking:
The SILAVIA LASER marker sleeve is resistant to temperatures ranging from -80°C to +200°C. Also combining excellent ozone and UV resistance, this sleeve is ideal for use in high temperature or outdoor environments.
Halogen free marking:
Our SILAVIA LASER range is halogen-free, which gives it an undeniable safety advantage in your installations by not releasing toxic smoke during burning.
Indelible marking:
Again thanks to the use of LASER engraving technology, the marking will remain perfectly legible over time.
To go further:
---
Want to know more?
A demonstration?
A specific request?

---
Find us on social networks: