Identification system PLIO SNAP+® makes it simple to locate your wires and cables, before or after connection. Thus, the maintenance and fixing of complex installations can be facilitated. PLIO SNAP+® is suitable for identifying electrical cables on terminal blocks after connection, even in cramped spaces.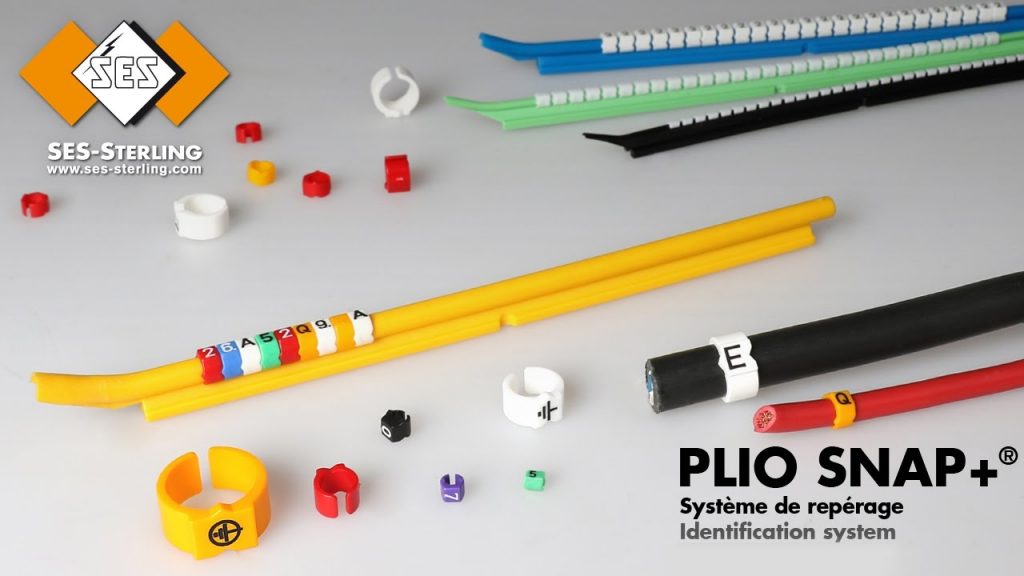 The advantages of our identification system
Variety of dimensions of markers PLIO SNAP+®
Always with the aim of satisfying you, SES-STERLING developed a system adapted to many  situations. Indeed, 11 types of markers exist for diameters from 0,32 mm (like an optical fibre) until 19 mm.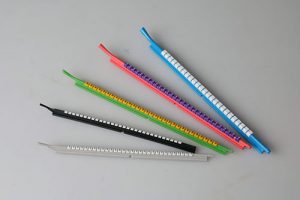 For a fast identification, every marker size is presented on a different marker carrier.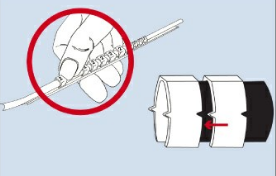 The markers have an indexing which guarantees a perfect and uniform alignment of markers. The marking of the cable is thus clean and legible.
Setting up markers facilitated
Thanks to the PLIO SNAP+® marker carrier on which the marker is fixed, being in the axis of the cable, it's simple to position and fix the markers on the cable, even if the cable are very close.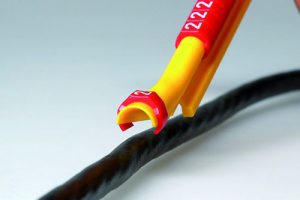 Additional benefit: the PLIO SNAP+® markers adapt perfectly and firmly on the cable without risk to damage the insulator, by reason of the flared end of the marker carriers which spreads the sides of the markers.
This gives to this system a great adaptability.
Stability of wands
The mounting wands have a support, which gives them stability on the work desk. So, the reading of the character will be easy and without complication, during mounting.
Identification system assisted by additional products
For more comfort, SES-STERLING  has created a set of complementary products to help you to set up, stock and transportation of the PLIO SNAP+®:
A box for the transport of marker carriers;
A board for the markers;
A marker carrier PLIO SNAP+® PSR allowing the identification of large cables;
A preparation plate for PLIO SNAP+® markers to simplify the composition work.