The Hésingue 2020 project, which is the move of SES-STERLING S.A., will mark a major turning point in the company's life and change the appearance of the City of Saint-Louis. This will allow new projects to emerge.
The situation is becoming clearer at the end of 2018, which we will detail in this article.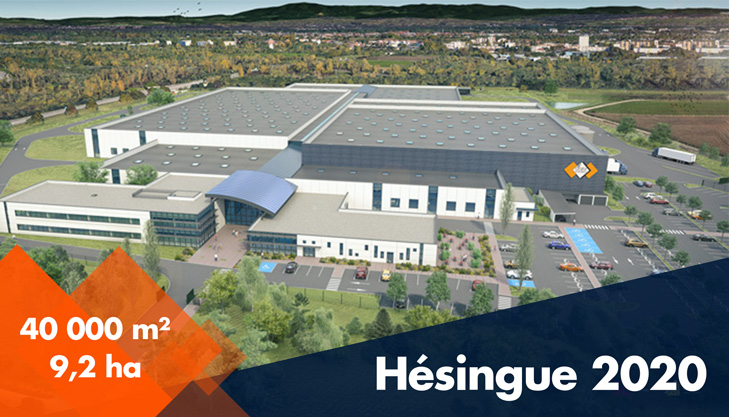 Combination of SES-STERLING sites
SES-STERLING S.A. currently has 5 sites, including 1 in Huningue and 4 in Saint-Louis, which is 6.5 hectares.
With the move of SES-STERLING to Hésingue (Haut-Rhin, France), these sites will be brought together to consolidate activities.
The new site will be in the Technoparc of Hésingue and will be located on a site of 9.2 hectares.
Over 40 000 m² will be developped for SES-STERLING with the following distribution:
38,000 m² for production;
2,500 m² for administrative premises;
800 m² for the company restaurant.
Modernization of the company
The goal of this change is to encourage development and innovation.
This move will give the company the opportunity to look for solutions with fewer energy needs (especially from the point of view of fossil fuels) while modernising the company's operation (connected machines, automated systems, etc.).
All this will aim to reduce costs and travel, thus developing a sustainable system.
Buybacks of existing sites
So far, we have two buyers:
SAGEL, for the City of Saint-Louis, for the the premises located on the Mulhouse and Délémont streets;
Arnaud Vlym for the sites of Rhône street.
The only factory belonging to SES-STERLING S.A. that will remain independent is LAUWPLAST, a production unit located in the City of Lauw.