As every year, the SES-STERLING staff party took place at the RiveRhin complex in Village-Neuf on February 8.
On the agenda: Daniel Rollier's speech, the distribution of long-service and Jubilee medals followed by a meal, a little dancing and games to make it all more enjoyable.
Speech by Mr. Daniel Rollier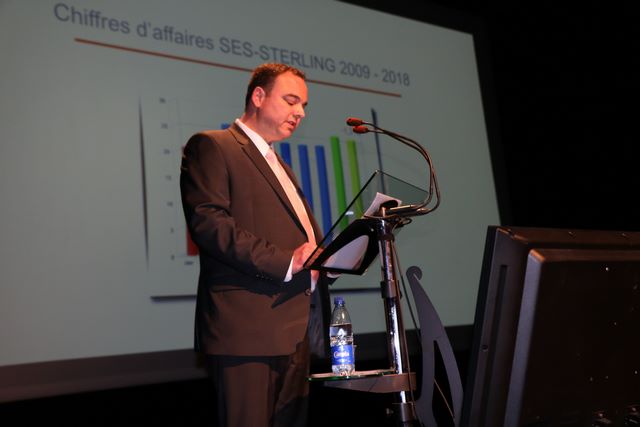 The 2019 Jubilees began with a speech by Mr. Daniel Rollier, General Manager of SES-STERLING, emphasising the importance of being together. This was an opportunity to take stock of the year 2018 and to present future objectives and projects.
Several points were discussed, including:
the evolution of the group's turnover;
the installation of new machines to modernise the industrial park;
the company's new flagship products, including the PLIOSTRAP-8 tracking system for public lighting;
the recruitment of several people on permanent contracts;
and many other subjects…
Presentation of medals and Jubilee awards
After a rich speech, the long-service medals and Jubilee awards for years of service at SES-STERLING were distributed.
Entertainment: meals, games and dancing
Afterwards, we were able to enjoy the evening by discovering the lucky winner of a tablet thanks to her estimate of the weight of a box containing products from the SES-STERLING group.
Some people also had the pleasure of winning a prize (or several for the lucky ones) at the draw. There was something for everyone!
For the less fortunate, it was still possible to console yourself with a delicious meal. We thank the chef and his staff!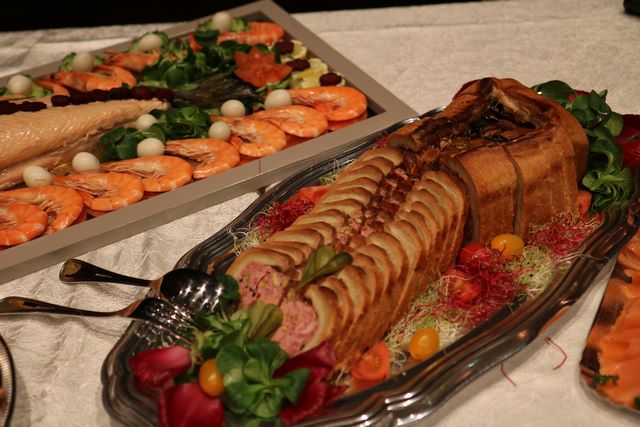 From the buffet for starters to the various desserts and the main meal, our taste buds could be delighted.
A few dance steps were not a refusal as part of a good digestion, the evening being hosted by a DJ who played music from all periods, including the 80s of course!
This evening was a great success. The company's objectives have been set, people have been supported.
We hope that some fond memories were fixed in the memory of the employees and that this evening pleased everyone present.