In 2018, we announced our plans to move to the future Technoparc site in Hésingue.
At the end of 2019, this project finally took shape with the laying of the foundation stone. This was the official start of the works.
And today?
The move from SES-STERLING to HESINGUE will start in February 2021!
A BUILDING SITE FACING COVID-19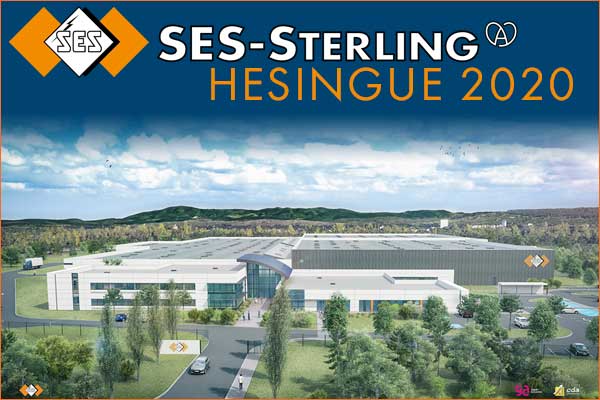 Unfortunately, the health crisis of 2020 has not spared any sector of activity. Works were at a standstill for many months. The move initially planned for November 2020 has been postponed.
Thanks to our partners, the project is now progressing very quickly in exemplary sanitary conditions. In this area of the Technoparc are now the buildings that will house all our employees from the Saint-Louis and Huningue sites. SES-STERLING is the first company to set up in this new professional zone dedicated to innovation.
AN ACCESSIBLE 4.0 INDUSTRIAL SITE
The Technopark site is located close to the A35 motorway and Basel/Mulhouse International Airport. This accessibility is essential for
a company with an international dimension.
THE IMPORTANCE OF RESPECTING THE ENVIRONMENT
On a surface area of 40,000 m², the structure of the buildings on this futuristic site has been designed to be environmentally friendly.
SES-STERLING attaches great importance to ethics. In line with the company's ethical charter this site will be low-energy with a low carbon footprint.
AN INNOVATIVE INDUSTRIAL SITE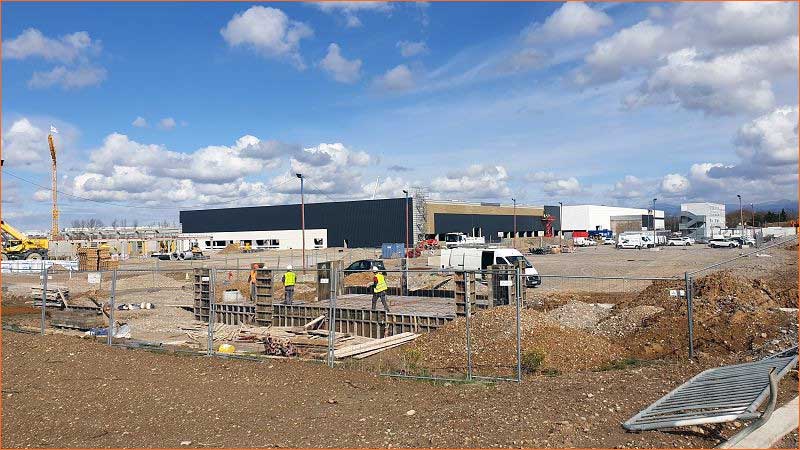 Rigorous stock management is essential at SES-STERLING. The company has always made sure that it has sufficient stock to meet all the demands of its customers. This has made it possible to process all orders and to ensure the completeness of deliveries during the containment period. This is one of SES-STERLING's strong points compared to its competitors. In this new industrial site, stock management will be handled by an AUTOSTORE® storage and order preparation system.
"Warehousing is the heart of our company and enables us to deliver to our customers within 24 hours. For months Dematic followed us in order to offer us the best solution. Space saving and productivity gains, quality of deliveries and expansion capacity guided our choice towards this innovative AutoStore® solution" says Patrick ÉGÉA, President of SES-STERLING.
Within this innovative automated system, men and machines will work together to ensure the most accurate stock management and rapid order preparation. The aim is to ensure that customers, subsidiaries and distributors around the cable receive their orders as quickly as possible.
ON THE WAY TO THE FUTURE…
All SES-STERLING employees are looking forward to the new industrial complex and are already preparing the cartons.
We will keep you informed about the progress of this project on this BLOG and our social networks.
Do not hesitate to follow us!
Follow us on social networks for even more information about moving: