Holding and securing cables is essential to the correct operation and safety of an electrical installation. There is a wide variety of different fixing systems. It's important to make the right choice for your projects and objectives.
Which cable fixing systems should you choose to guarantee safety and optimum management of your equipment?
Selection criteria:
> The weight and volume of the wire or cable bundles

> The environmental conditions of the installation: continuous and peak temperature, chemical aggression, exposure to UV rays and bad weather, etc.
> The location and accessibility of the installation
> The aesthetic result of the installation
> The safety of fitters and operators to avoid the risk of injury
> Reversibility to facilitate maintenance: whether the fixing can be dismantled or not

> The regulations and standards to be complied with
> The specific requirements of your client.
Main cable fixing systems produced by SES-STERLING
Cable ties
Cable ties are used to securely hold and protect cables, depending on their application and location. Combined with our cable fixing accessories, they can be used to secure cables permanently to a wide range of supports.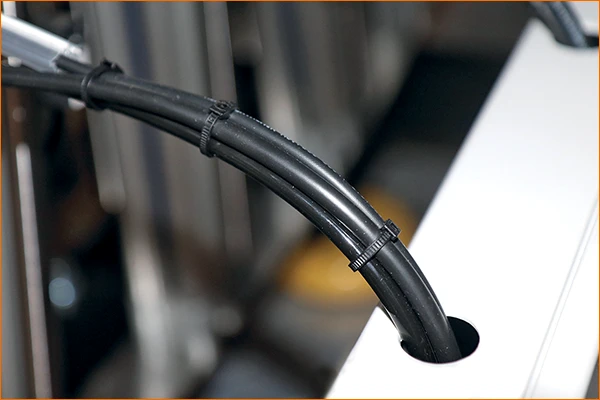 BELTO®
innovation
> Patented flat-head cable tie

> Ideal in confined spaces

> Pre-assembly position

> Reduces the risk of injury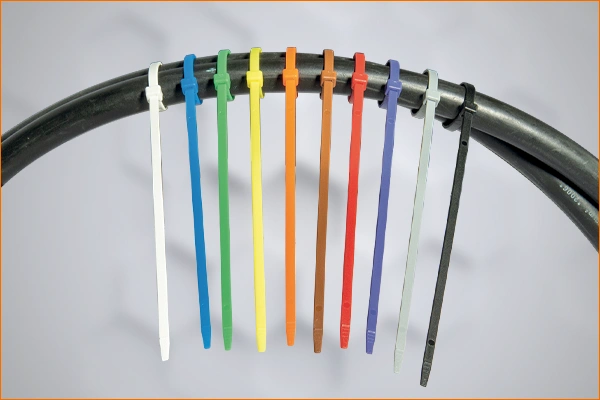 SES-QUICK
SL COLOR
> Easy identification
of your cables

> Wide range
of colours

> Secure, fixed
cable support
.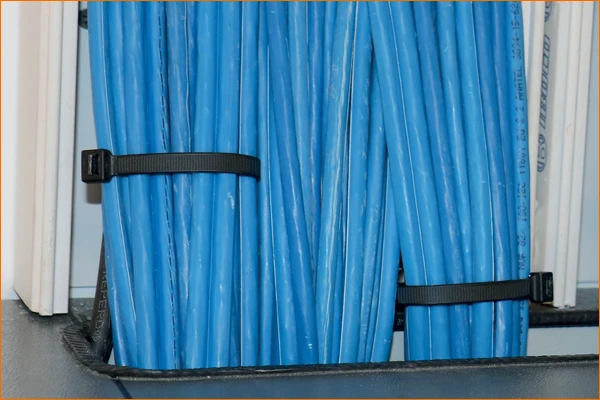 SES-QUICK
SR-HT
> UV-resistant

> Withstands high temperatures

> Ideal for harsh environments

.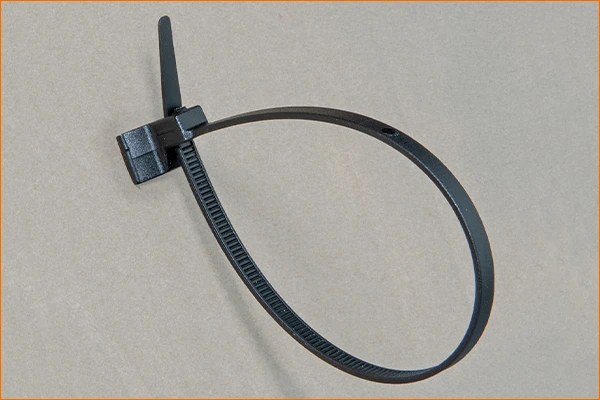 SES-QUICK
snap-in cable ties
> Versatile use

> Good strength and resistance

> Snap-on rivet head for a fixed hold

.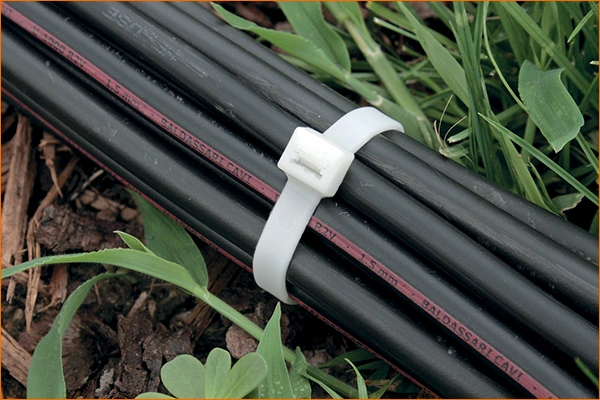 SES-QUICK BIO biodegradable cable ties
> Biodegradable cable ties

> Ideal for temporary use

> For indoor and outdoor use
Would you like to find the right cable tie for your electrical installation project?
Contact your expert advisor
Cable fixing accessories
It's possible to fix and guide your cables without cable ties.

Cable clips and guides are a real alternative, reducing space requirements and making it easier to hold cables in place in equipment. They are frequently installed in electrical cabinets or data-centre racks, for example.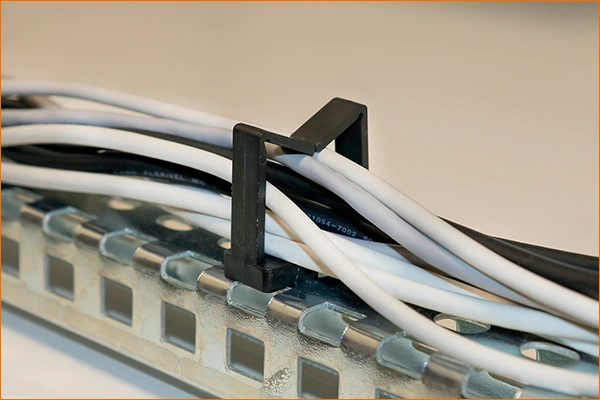 PLIOCATCH
clip-on cable blocks
> Ideal for use in electrical cabinets

> Compact size

> Quick installation without tools by clipping on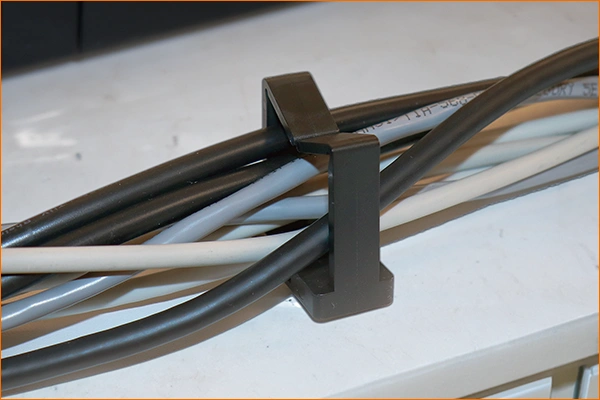 PLIOCATCH
screw-in cable blocks
> Solid, fixed hold
with screws

> Small footprint

> Easy to add and remove conductors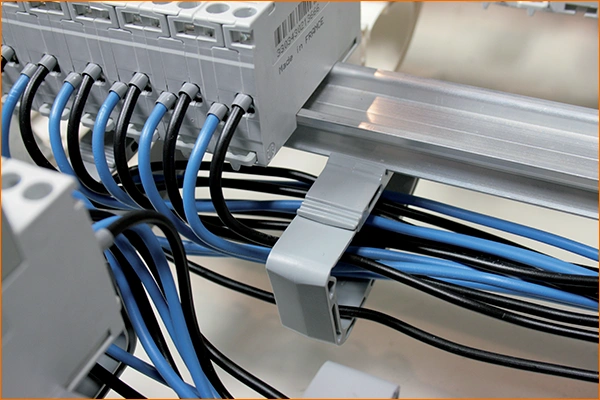 Cable guide rings
PLIOCATCH DELTA
> Ideal for use
in data centres

> Small footprint

> For guiding large bundles of cables
Would you like to find the ideal fixing accessory for your project?
Contact your expert advisor
Cable clamps
These cable clamps consist of a flexible strip with fixing caps to hold cable bundles in place.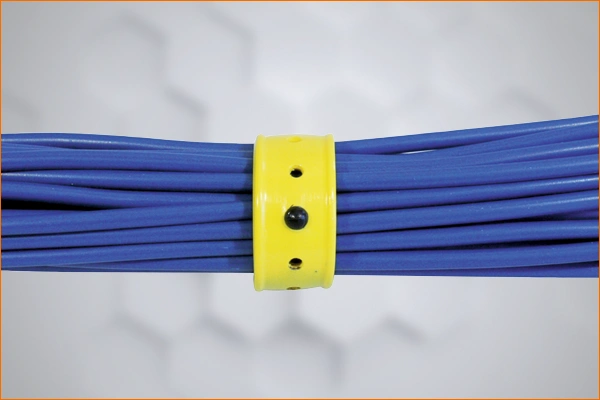 PLIO® clamps

> Solid support for bundles of cables, cords
wires and tubes.
> Several clamp colours available
Would you like advice on our clamps?
Contact your expert advisor
Cable ties
Cable ties and bases provide greater flexibility in the assembly and positioning of your cable harnesses.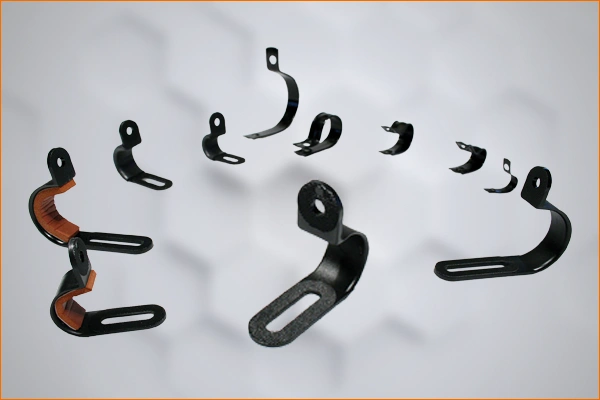 Foam-coated
cable ties
SES-CX
> Good protection for delicate cable harnesses

> Good hold in the event of vibration

> Adjustment groove adaptable to the harness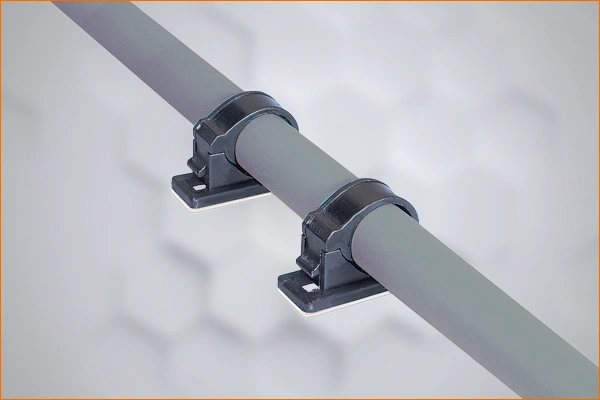 SES-SP
Adhesive Base
Clamps
> Closing clip for securing cables

> Screw
or adhesive fixing

> Firm, fixed hold
for cables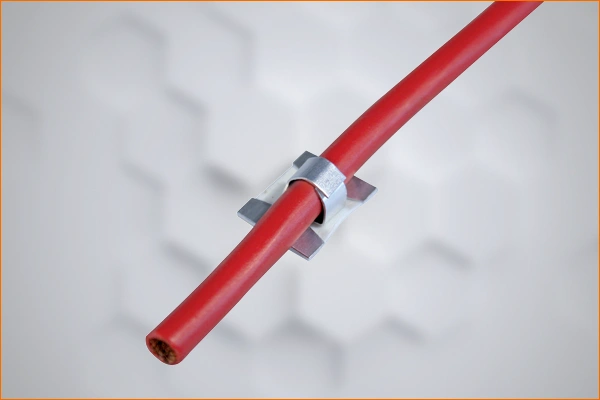 SES-GFB
Aluminium
Adhesive Bases
> Good alternative to plastic bases

> Small footprint in confined spaces

> Manual fixing and closing without tools
Find the cable ties that suit your project
Contact your expert advisor
Where and how are SES-STERLING cable fixing systems manufactured?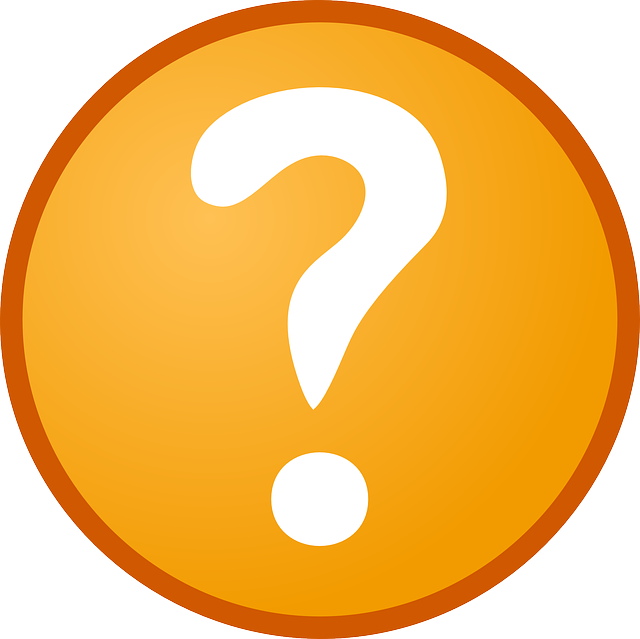 For almost a century, SES-STERLING has been designing and manufacturing a wide range of cable accessories in Alsace, using materials that have been rigorously prepared and adapted for professional use.

Our products undergo stringent quality and safety checks to ensure they comply with current safety standards.
This is why SES-STERLING products are renowned for their reliability and quality. At your side since 1928,
SES-STERLING knows the realities of the work we do.
SES-STERLING can help you
If you would like advice on choosing the right cable fixing system for your project, our experts are here to help.
SES-STERLING is your all-round cable partner. A century of expertise in cable accessories at your service.
Don't hesitate to contact us via our website, and also share your advice and experience by comment.
---
Other articles that may interest you:
---
Follow us on social networks :